Shooting in Montreal
Seasonned Producer Michelle d'Eze said in an interview:

" Shooting in
Montreal means more than Dollar and Sense Montreal has it all; European cultural
and architectural heritage, modern urban cityscapes, quaint rural backdrops, four
distinct seasons and a geography of mountains, fields, lakes and rivers."
Montreal through camera lenses!
When looking through your camera lenses see; Old Europe at a fraction of the
cost; New York, Chicago or any North American Metropolis -- only safer and much
more affordable; a climate and geography allowing to shoot photos that take
place anywhere, in any weather and at any moment in history; a lower cost of living; and a thriving place where the quality of life is
unsurpassed, The Province of Quebec and its Metropolis Montreal rank among the most foreign production friendly locations in the world.
Montreal, 400 years of well-preserved history!
What do you get when you combine 400 years of well-preserved history an European cultural and architectural heritage, modern urban
cityscapes, quaint rural backdrops, four distinct seasons and a geography of mountains, fields, lakes and a river that gets so wide it can be
mistaken for the sea?
In essence, the ideal conditions for outdoor shooting.
Photographers, art directors, publishers as well as, film-makers and producers have often been pleasantly surprised by Montreal
Photography Productions location scouts in their ability to come up with credible stand-ins for such hard-to-find locales as a New York
winter street at the turn of the century, a 16th-century Paris neighbourhood or a Maine seashore village buried under gold- and red-
coloured autumn leaves. A little bit of cosmetics is often all that is required to relocate such faraway places as Shanghai or St. Petersburg.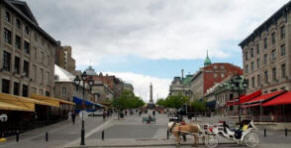 wikipedia.org
Montreal is the only Francophone metropolis in North America and also the second largest
Francophone city after Paris in terms of population. This major centre of 3.6 million
inhabitants is a tapestry of cultures from the world over with its many neighbourhoods,
including Chinatown, the Latin Quarter, the Gay Village, Little Italy, Le Plateau-Mont-Royal, the
Quartier International and Old Montreal. Montreal has a rich architectural heritage, along
with many cultural activities, sports events and festivals.
As of 2011, the city of Montreal had a population of 1,649,519. Montreal's metropolitan area
(CMA) (land area 4,259 square kilometres (1,644 sq mi)) had a population of 3,824,221[4] and
a population of 1,886,481 in the urban agglomeration of Montreal, all of the municipalities on
the Island of Montreal included.
French is the city's official language and is also the language spoken at home by 56.9% of the population in the city of Montreal proper,
followed by English at 18.6% and 19.8% other languages (as of 2006 census). In the larger Montreal Census Metropolitan Area, 67.9% of
the population speaks French at home, compared to 16.5% who speak English. 56% of the population are able to speak both English and
French. Montreal is the second largest primarily French-speaking city in the world, after Paris.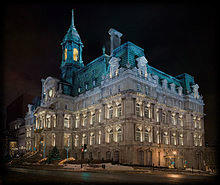 UNESCO City of Design
Montreal was named a UNESCO City of Design. Historically the commercial capital of Canada, it was
surpassed in population and economic strength by Toronto in the 1970s. Today it remains an important
centre of commerce, aerospace, finance, pharmaceuticals, technology, design, culture, tourism, film, etc.
In 2009, Montreal was named North America's number one host city for international association events,
according to the 2009 preliminary rankings of the International Congress and Convention Association
(ICCA). In 2012, QS World University Rankings ranked Montreal the 10th-best place in the world to be a
university student.
For over a century and a half, Montreal was the industrial and financial centre of Canada. The variety of
buildings included factories, grain elevators, warehouses, mills, and refineries which today provide a
legacy of historic and architectural interest, especially in the down town area and the Old Port area. There
are 50 National Historic Sites of Canada in Montreal, more than any other city in Canada.
Today there are also many historic buildings in Old Montreal still in their original form:
Notre-Dame de Montréal Basilica, Bonsecours Market, and the impressive 19th‑century
headquarters of all major Canadian banks on St. James Street (French: Rue Saint
Jacques). Saint Joseph's Oratory, completed in 1967, Ernest Cormier's Art Deco
Université de Montréal main building, the landmark Place Ville Marie office tower, the
controversial Olympic Stadium and surrounding structures, are but a few notable
examples of 20th-century architecture.
Pavilions designed for the 1967 International and Universal Exposition, popularly known as Expo 67,
featured a wide range of architectural designs. Though most pavilions were temporary structures,
several remaining structures have become Montreal landmarks, including the geodesic dome U.S.
Pavilion, now the Montreal Biosphere, as well as Moshe Safdie's striking Habitat 67 apartment complex.
The Montreal Metro is filled with a limited amount of public artwork by some of the biggest names in
Quebec culture.
In 2006 Montreal was named a UNESCO City of Design, only one of three design capitals of the world
(with the others being Berlin and Buenos Aires). This distinguished title recognizes Montreal's design community. Since 2005 the city has
been home for the International Council of Graphic Design Associations (Icograda); the International Design Alliance (IDA).
Montreal's Underground City (officially RÉSO or La Ville Souterraine in French) is the set of interconnected complexes (both above and
below ground) in and around Down town Montreal.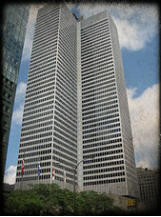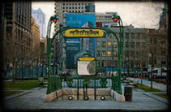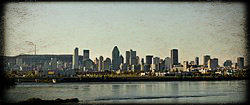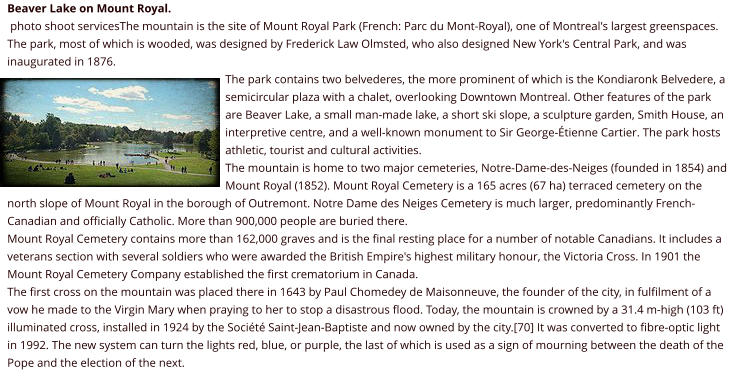 Canada's Cultural Capital
Montreal was referred to as "Canada's Cultural Capital" by
Monocle magazine. The city is Canada's centre for French
language television productions, radio, theatre, film, multimedia,
and print publishing. Montreal's many cultural communities have
given it a distinct local culture.
As a North American city, Montreal shares many cultural
characteristics with the rest of the continent. It has a tradition of
producing both jazz and rock music. The city has also produced
much talent in the fields of visual arts, theatre, music, and dance.
Yet, being at the confluence of the French and the English
traditions, Montreal has developed a unique and distinguished
cultural face. Another distinctive characteristic of Montreal culture life is to be found in the animation of its
downtown, particularly during summer, prompted by cultural and social events, particularly festivals. The
city's largest festival is the Just for Laughs comedy festival, which is the largest in the world of its kind.
Other popular festivals include the Montreal International Jazz Festival, Montreal World Film Festival, Les
FrancoFolies de Montréal, Nuits d'Afrique, Pop Montreal, Divers/Cité, Fierté Montréal and the Montreal Fireworks Festival.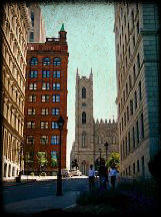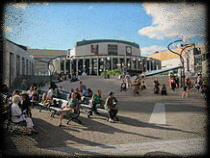 Phone :
+1 514 - 880 - 6372



Photography Productions Support Services
MONTREAL PHOTOGRAPHY PRODUCTIONS SERVICES